Pennsylvania rate caps expired on December 31st, 2010, allowing home and business owners to shop around for competitive electricity rates. Note that while the source of your generation will change, your utility (PECO, PPL, etc.) will remain the same. Accordingly, when shopping for electricity you are only comparing the price of generation, which does not include distribution charges, fees and taxes from your utility company.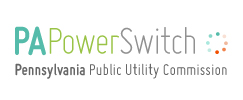 In order to help consumers navigate this process, the Public Utility Commission has set up PA Power Switch, an independent resource for information and a clearing house for suppliers.
SEI's Advisory Services members can help you competitively procure your gas and electricity. Click here for more info.
_____________________________________________
Ever wonder what the cost of energy is at this very moment? Check out Valley Forge-based PJM's Electricity Price Ticker.