Monday, October 19th 2015 
From Reuters: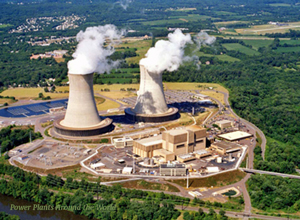 "A total of 81 companies, including Alcoa Inc, General Electric Co and Procter & Gamble, have backed a U.S.-sponsored pledge supporting action to combat climate change.
The White House said that 68 additional companies had signed the pledge, joining 13 earlier corporations to support "a strong outcome" for upcoming United Nations climate negotiations in Paris and take steps to reduce their impact on the environment.
President Barack Obama is pursuing private sector support ahead of the U.N. conference and more corporations are expected to sign the pledge before it begins on Nov. 30, senior adviser to the president Brian Deese told a call with reporters.
The pledge's signatories announced on Monday span the spectrum of major American corporations, and also include Bank of America, Best Buy, Coca-Cola, General Motors, Google and WalMart Stores Inc.
The White House said it also expects a consortium of major investors to announce on Monday $1.2 billion in investment capital for companies and projects that can "produce impactful and profitable solutions to climate change." The initial group of investors includes the University of California, TIAA-Cref and the Alaska Permanent Fund, according to the White House."