Friday, October 23rd 2015

PECO recently gained approval to facilitate new access to gas mains by allowing customers to payback installation costs over longer periods of time.
From Pennsylvania Business Daily:
T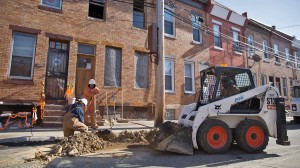 he Pennsylvania Public Utility Commission (PUC) recently approved a three-year, $10 million pilot program proposed by PECO Energy Co. to increase consumer access to service and lower costs for homes and businesses. 

The Neighborhood Gas Pilot Program, one of two proposals accepted by the PUC last week, would allow new gas customers to pay a fixed, monthly surcharge rather than a large up-front payment for the cost of installation. 

The commission also approved changes in PECO's calculation process for any required customer contribution. The PUC noted that calculating the financial return for a gas main extension over a 40-year period, rather than PECO's previously used 15-year period, will more accurately represent natural gas service economics and reduce the amount consumers will have to pay for connections to gas mains. 
Read more at Pennsylvania Business Daily…