Friday, October 3rd 2014
SEI is pleased to post job openings from member companies and partners, as a means of effectively reaching qualified, local candidates in the smart energy industry. Additionally, SEI staff can review applications on you company's behalf. If you'd liked to post a Job Alert, send descriptions and application instructions to Will Williams.

Job Description: Technical Analyst (Multifamily)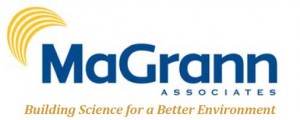 The Technical Analyst (Multifamily) is responsible for completing performance audits for existing multifamily buildings, including field assessments, utility bill analysis, energy modeling, cost estimating, financial analysis, and report preparation. Performs visual verification of installed measures following audits. Acts as a technical contact for clients and as an interface to program agencies. Trains and coordinates administrative and field staff in the execution of appropriate audit tasks.
Principal Duties: (detailed list of duties ranked by importance or frequency)
• Coordinate aspects of completion of audits on multifamily buildings and apartment complexes;
• Perform on-site assessments, including detailed data collection and performance testing;
• Obtain utility usage data from clients and analyze to isolate high usage components/units;
• Coordinate or complete energy modeling using appropriate program-approved software;
• Coordinate or complete estimation of savings and implementation cost for potential upgrade measures;
• Compose audit reports summarizing findings, financial analysis, and recommendations;
• Perform site visits to verify appropriate installation of recommended measures;
• Obtain post-implementation utility usage information and report actual savings;
▪ Monitor new products and energy industry related developments pertinent to audits;
• Monitor incentive program opportunities and assist in development of appropriate product offerings;
• Assist in development of operation tools to improve quality and reduce time to complete audits;
• Train and direct administrative and field staff to allow them to cost-effectively perform appropriate audit
tasks;
• Conduct peer reviews of audits completed by coworkers;
• Responsible for maintenance of company equipment and vehicle (if provided);
• Other duties as assigned by MaGrann Associates.
Supplemental Information:
Salaried, exempt position;
Annual Performance and Merit Review;
Normal business hours 8:30am – 5:00pm with flexibility to accommodate company, client and event schedules as
needed;
Based at the Mt. Laurel, NJ office of MaGrann Associates with some related travel to client locations;
Requires suitable and reliable transportation, valid driver's license and insurance.
Qualifications include a bachelor's degree (B.S. in engineering preferred), Certified Energy Manager, or equivalent experience, with at least 1 year of experience in multifamily energy analysis, single family home performance audits, or commercial/industrial energy analysis. Must have a strong understanding of building envelope, mechanical and control systems, lighting, and ventilation. Computer skills must include Microsoft Office; DOE2-based building modeling applications experience preferred. Must have excellent written, verbal, presentation and organizational skills. Must have or be capable of attaining BPI Multifamily Building Analyst certification within 6 months of hire. Must be self directed with a demonstrated ability to work collaboratively with internal resources and external clients, customers and stakeholders.
Interested candidates should email resumes directly to Pat Bunn, Operations Manager at patbunn@magrann.com.