Monday, October 6th 2014
From Penn State's official blog: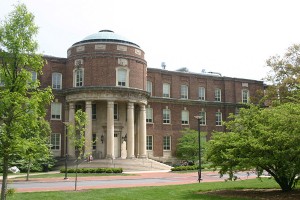 Penn State has joined the U.S. Department of Energy's Better Buildings Challenge and pledged to reduce its building portfolio's energy use by 20 percent over the next decade. With a commitment of 28 million square feet, Penn State becomes the largest university in the program, topping Michigan State (20 million square feet) and the University of Virginia (15 million).
Penn State is joining more than 200 Better Buildings Challenge partners from local governments, school districts and universities, multifamily housing to commercial real estate, health care and manufacturing companies. Partners have committed more than 3 billion square feet and 600 manufacturing plants and facilities to energy-efficiency upgrades.
"As a longstanding leader in sustainable energy practices, I'm pleased that Penn State has joined the federal government, businesses and academic partners in this ambitious challenge," said Penn State President Eric Barron. "Penn Staters have been very supportive of our sustainability efforts, and I look forward to a united effort to achieve this important goal that will benefit generations to come."