Monday, November 5th 2012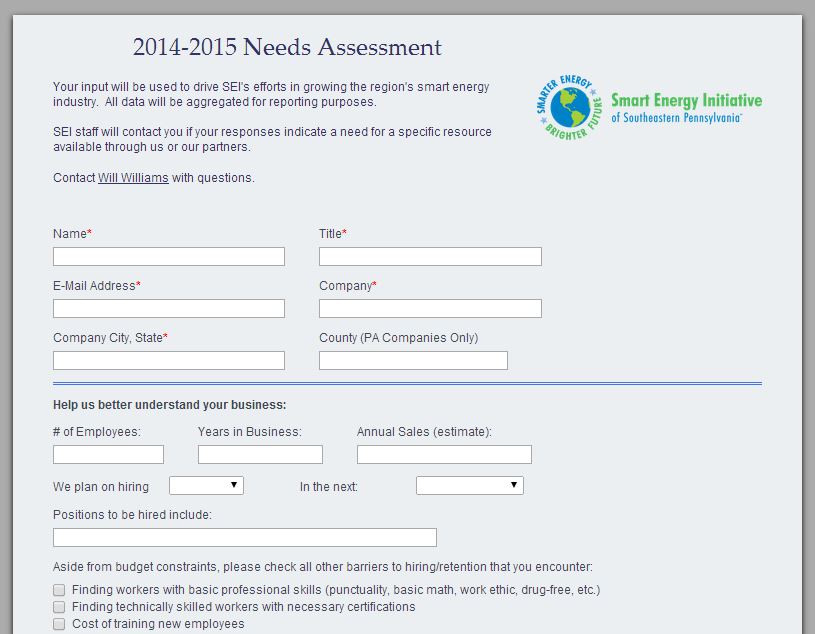 It is that time of year again when we ask for your input in creating an informative profile of the region's smart energy industry. Our five-minute needs assessment will help us prioritize our 2014-2015 efforts and initiatives.
Please take a few minutes to tell us how we may help your organization grow and prosper.
Thanks in advance! We look forward to working with you in the upcoming year.
If you have any questions, please contact Will Williams.