Monday, December 14th 2015
From Philly.com: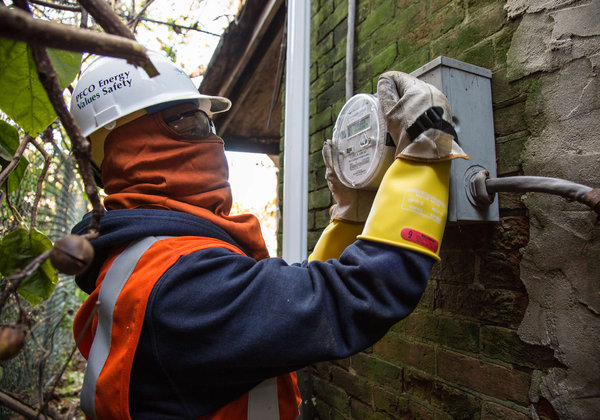 PECO Energy has installed 1.7 million new-generation smart meters in its six-county service territory, more than 99.2 percent of a planned deployment over five years. But the last remaining customers are a chore.
"Now we're down to the hard-core accounts," said Christian, who set off for a rear alley to see whether the customer's meter was accessible.
PECO has spent $733 million on advanced metering infrastructure, including a wireless communications network linking the devices. The Obama administration kicked in a $200 million federal stimulus grant in 2009, part of a $3.4 billion investment to modernize the nation's power-distribution grid.
Smart meters allow the utility to establish two-way communication with each customer, giving PECO instantaneous and granular insights into a vast network whose on-the-ground operations could not previously be monitored in such detail.
Still in need of new meters: only 12,970 electric customers.
The program has encountered obstacles. About 50 PECO customers filed challenges with the Pennsylvania Public Utility Commission, seeking to opt out of the meters. The PUC ruled that the 2008 law ordering state-regulated electric utilities to install the devices allowed no exceptions.
In 2012, the safety of the digital devices was called into question after several new meters overheated and caught fire. PECO suspended installations, regrouped, changed vendors, and replaced 186,000 newly installed meters. It improved installation practices and meter-testing procedures.
"We have not incurred any overheating incidents in the course of the 1,700,000 installs since then," said Derrick Dickens, PECO's director of advanced metering infrastructure strategy.
Read more at Philly.com…