Friday, December 7th 2012
Over 40 businesses, education institutions, and municipalities attending this mornings breakfast briefing entitled "PA's Natural Gas Vehicle Grant Program." The event featured a review of the Commonwealth's $20 million grant program for CNG vehicle conversions, a case study on West Chester University, and information on price trends and infrastructure, courtesy of GP Strategies.
Special thanks to Sunoco for sponsoring this great event!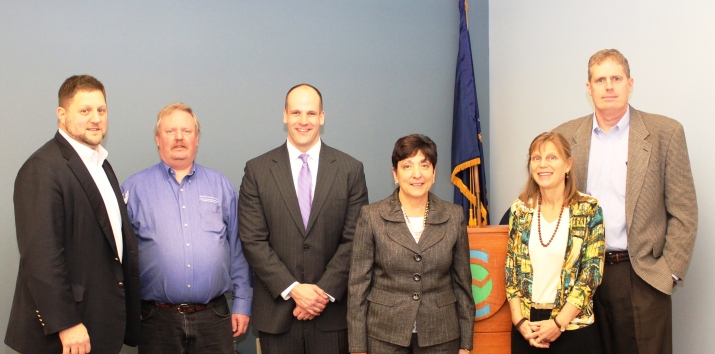 Pictured above: Tim Phelps (Transportation Management Association of Chester County), Larry Krackov (West Chester University), Dan Lapato (Pennsylvania DEP), Pat Begley (GP Strategies), Catharine Swan (SEI Programming Committee Chair), and Chris McIlroy (Sunoco).
Click below to download the slides from this event (.ppt):