Thursday, February 12th 2015
From StateImpact Pennsylvania: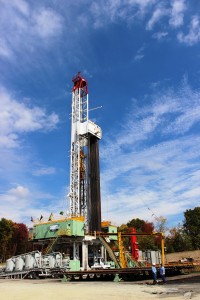 "Governor Tom Wolf made good on a campaign promise Wednesday and proposed a severance tax on natural gas drilling.
Speaking in an elementary school classroom in Thorndale, Chester County, Wolf said the "lion's share" of the revenue will go to hiking overall funding for public education.
"We sit on top of one of the richest deposits of natural gas in the world," he said. "We have the natural resources to actually do something about the problem here."
Wolf's proposal calls for a 5 percent tax on the value of natural gas at the wellhead, plus 4.7 cents per thousand cubic feet of volume pulled out of the ground to hedge against fluctuations in prices. The governor's plan is modeled on neighboring West Virginia's severance tax structure and he projects it would generate $1 billion in its first year, which is about $800,000 more each year than the current impact fee.
Since 2012, drillers have paid a fee for every well with most of the money going back to communities that host the drilling.
Under Wolf's proposal, the tax would replace the impact fee while maintaining a certain portion of revenue for impacted communities. The governor said he has not yet "worked out the formula" for how much of the money would be distributed among local governments and spent on education, as well as boosting environmental protection.
Polls have shown public support for a severance tax in Pennsylvania. However, the natural gas industry has lobbied against it, claiming it would create an unfriendly business climate in the state and could prompt a slow-down in drilling operations."
Read more at StateImpact Pennsylvania.