Friday, February 6th 2015
SEI is pleased to post job openings from member companies and partners, as a means of effectively reaching qualified, local candidates in the smart energy industry. Additionally, SEI staff can review applications on you company's behalf. If you'd liked to post a Job Alert, send descriptions and application instructions to Will Williams.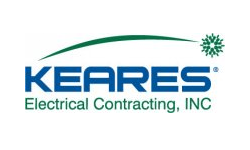 Sr. CADD Operator
The operator in this position primarily generates and provides the necessary plans, calculations and coordination associated with certification and re-certification of a variety projects. This includes generation of production level detailed plans, energy calculations, electrical load calculations, and coordination with external engineers and third party agencies as required. Additionally this position may include providing sales plans, modified standards drawings and other requests to customers and branches.
Main responsibilities
• Utilize AutoCAD to provide production level plans capable of state certification/recertification through the third party agency/engineers as required.
• Ability to perform energy calculations using Com-Check, coordination with external engineers as required on structural calculations to support state approval package submission.
• Coordinate and submit state documentation as required for state certification/recertification.
• This may include submission forms, completion of data plates, etc.
• Responsible for Quality Control Manual content, coordination for updates, approvals andoversight.
• Monitor code development and code change cycles as needed to support state plan submissions
• Provide 3d Renderings on projects as required, using Revit software.
• Provide project support from start to finish while working on specific jobswith all departments of the company including: Sales Department, Estimating, Service Department, Projects Department & Renewable Energy Department.
• Maintain and store all drawing files internally as well as those received from manufacturers or branches through CD, E-mail or FTP Site.
• Provide CAD phone support for departmental technical questions.
• Reply to phone and/or e-mail messages punctually.
Additional Responsibilities:
• File/maintain all plans electronically
• CADD Intranet Site Content & Updates
• Other duties may be assigned.
Qualifications
• General office duty experience.
• Extensive knowledge/use of AutoCAD and Revit.
• College degree in related field or AutoCAD work experience, minimum 8 years.
• Working knowledge of Word and Excel
Other Requirements:
• Computer work 100% of the time.
• Sitting 100% of time for computer work and file organization.
Travel:
• Occasional as required to assembly location(s), branch offices, customer sites for installation review.
Compensation & Benefits Information
• Competitive salary
• Business Casual Dress every day
• Medical, Dental, & Vision Insurance
• Prescription Plan
• Life Insurance and Disability Coverage
• 401(k) Program
• Paid Vacation, Holidays & Sick Days
• Employee Assistance Program
• Tuition Assistance
• Employee Referral Program
Apply by sending cover letter and resume to Lou Nazirides at Keare's .