By A. Stevens Krug, AIA, PE, CEM, LEEDap
2015 was an unforgettable year for energy and the environment in the news.
Will 2016 have more of the same?
In 2015, the Pope issued his encyclical letter, had a historic tour of the United States including Philadelphia, Pennsylvania, and discussed the environment, "our common home". In December 2015 at the United Nations COP21 climate talks in Paris, 197 countries, including the United States, promised to do their duty to fight global climate change. However, the Paris Agreement won't be official until 55 countries that produce at least 55% of the world's greenhouse gas emissions ratify the agreement. The agreement has been called soft by many, and it is unclear if it is an important "turning point for the world" as many world leaders touted.
In preparation for the Paris climate conference, the Obama administration and EPA announced the Clean Power Plan on August 3, 2015. The plan is intended to reduce carbon pollution from power plants by extending the Clean Air Act. The EPA rule would force massive reduction of CO2 that come from coal fired power plants. Many of these coal fired plants will likely be converted to cleaner natural gas as a fuel. A number of States and coal companies have sued, because they believe the Clean Power Plan violates the law.
Now we come to 2016 and on February 9th, the late Justice Antonin Scolia and four other justices stayed implementation of the Clean Power Plan pending judicial review. The Supreme Court will let the lawsuit be heard by a federal appeals court in Washington, DC. If the rules are upheld in the Appeals Court, the case may be sent back to the Supreme Court. With only 8 justices currently, the previous 5-4 vote could become a 4-4 tie, upholding the Appeals Court Ruling. That's when things could get very interesting.
The Clean Power Plan would reduce US CO2 emissions from the electric power sector by almost 1/3 over the 2005 levels. A vacant Supreme Court seat filled by President Obama, or the next President, will likely affect the outcome of the US climate change pledge. 2016 is an election year. It has already been very entertaining and the show is just getting started.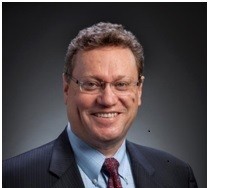 Mr. Krug is a Principal at Krug Architects and serves as Chairman of the Pennsylvania Climate Change Advisory Committee and Chair of the SEI Programming Committee.