Friday, March 21st 2014
From The Hill: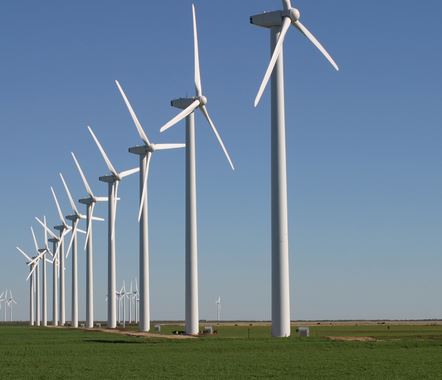 A group of 144 members of the Congress sent letters Friday urging their colleagues to renew tax credits that help the wind energy industry.
The members want credits for investment in renewable energy technology and production of electricity to be renewed. Both credits expired at the end of 2013.
"Like all businesses, the wind industry seeks certainty and predictability so that long-term project decisions and investments can be made," said the letter signed by Sens. Chuck Grassley (R-Iowa) and Mark Udall (D-Colo.), along with 24 other senators.
"Without that stability, we once again risk losing many of the jobs, infrastructure and investment that the wind industry has created," they wrote.
Reps. Steve King (R-Iowa) and Dave Loebsack (D-Iowa) sent a similar letter along with 116 of their colleagues.
The production tax credit (PTC) provided 2.3 cents per kilowatt-hour for wind turbines during the first 10 years of the utilities' operations and 1.1 cents for some other renewable energy sources. The investment tax credit (ITC) was worth up to 30 percent of the costs of developing wind turbines, and 10 percent or 30 percent for other sources.
"We look forward to Congress, in particular the Senate Finance Committee, acting quickly to extend the PTC and ITC so that the U.S. remains a global leader and our businesses can continue building, expanding and hiring," Tom Kiernan, CEO of the American Wind Energy Association, said in a Friday statement.
The Senate Finance Committee will consider extending more than 50 tax incentives, including the renewable energy credits, next month, the committee said Wednesday.