Thursday, April 10th 2014
SEI is pleased to post job openings from member companies and partners, as a means of effectively reaching qualified, local candidates in the smart energy industry. Additionally, SEI staff can review applications on you company's behalf. If you'd liked to post a Job Alert, send descriptions and application instructions to Will Williams.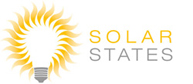 Job Description: Solar Sales Consultant
A socially responsible solar installer is looking for a Solar Consultant to join it's team.
Job Responsibilities:
Handle incoming solar leads and answer initial customer questions
Prepare solar quotes for homeowners
Consult with customers on solar proposal and explain technical and financial calculations behind solar
Close contracts at client's homes and/or over the phone
Experience Required:
Passion for solar and localist movement
Good verbal and written communication skills
Strong work ethic and ability to work in an entrepreneurial environment
Track record of sales experience (preferably in home sales and/or in sustainability)
Ability to self-generate customer leads to supplement deal flow
Willingness to learn about the solar industry in depth (prior solar experience a plus)
Microsoft Office and Basic Excel skills
To Apply:
Send a resume and cover letter to info@solar-states.com
Compensation:
Base pay plus unlimited commission potential