~ Solar Farm to produce back-up electricity for area's emergency needs
~ Battery-storage of energy, noted as key
~ Locally produced, locally distributed energy in a natural disaster

Exton, PA June 20, 2016 The closed Knickerbocker Sanitary Landfill could be the first
Microgrid in Chester County.The group projects to have system operational by 2nd Quarter 2017. A "Microgrid" is essentially an island of energy distribution tied into the main grid, which is capable of operating independently should the need arise. The grids can be switched on and off manually or automatically, and can be used to ensure essential services like hospitals and fire stations remain functional during an outage.

Bob Keares, of Microgrid Energy Partners of Great Valley, LLP and Managing Partner of
Coatesville Solar Initiative (CSI) have proposed building a 6-7MW Facility on the
Knickerbocker landfill on Rt 29 & Rt 202. "Think of it like we think of locally-grown
produce, " says Bob Keares. "When the East Whiteland Solar Farm goes live, it will, by
regulation, become a microgrid for part of the area literally harvesting electricity, on a
local basis."

The benefit (and strength) of the solar farm is not only illustrated in the production of
total renewable energy for local Business. It will also be demonstrated in the case of an
"event", for example, Hurricane Sandy or even a Storm that just hits the county, with our
microgrid in place, power (reserved in batteries) will be available for local use. Our
microgrid will be on call 365 days a year, and 24 hours a day, ready with the clean,
renewable power the solar farm produces.
This has become a very viable solution to redundancy for Emergency Services
preparedness as well as corporate redundancy for computer rooms or ability to maintain
"normal" business. Our East Whiteland Project is very synergistic in what we are doing in
Coatesville said Keares. "We are building a niche for the County with real viable job
creation". Keares' group has worked on a projects in Caln Township, City of Coatesville,
and Berks County. These (4) projects represent approximately 30 MW of solar power
generation.

The power is not yet committed for the East Whiteland plant, we remain hopeful that one
of the many great companies in Great Valley will want to buy discounted renewable
electric generated in their backyard.
Ed Simpson, development partner in the project, believes solar & Microgrids are a solution to our energy needs not only locally but also globally. "Projects like this will benefit my grandchildren for generations to come," said Simpson.
David Ferris, of Forbes Magazine (July, 31, 2013) explains it in this way, "A microgrid is a
lot more than just backup power… It is a system that blends power from the utilities with
local power whether there is an outage or not. Few large-scale examples of microgrids yet
exist, but here is what one is intended to do. It reduces emissions by scaling down the
power arriving from faraway, carbon-spewing coal or natural-gas plants, while adding in
local sources like fuel cells, biomass plants, and solar and wind power installations. It
prioritizes power needs so that during a blackout, the most crucial elements stay on (like
data centers) while the less important ones (like coat closets) are let go. It gives a user
some control over the power supply instead of just begging to the power company. And it
does all this autonomously and without a flicker in the lights."
In addition to serving as a microgrid, the Microgrid Energy Partners of the Great Valley
project, is hopeful in attracting even more business to the County by building this type of
system. "Our County, Chester County is the best" said Keares "we bring so much value to
our residents from history, jobs to shopping to entertainment why not give our residents
the cleanest power source known to mankind."
The project will bring about $15MM of Construction to the
Landfill site and potentially attract other like uses that would complement the great use of
Solar.
Keares is part of the SEI Board and this project brings great news for renewable energy advocates and also  for job creation and energy industry sector business growth in the region.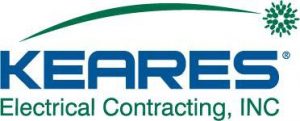 For information on this project, kindly contact the Coatesville Solar Initiative at
Keares Electrical Contracting at 610-363-8160 or visit http://www.gogreencsi.com/