Wednesday, June 5th 2013
SEI is pleased to post job openings from member companies, as a means of effectively reaching qualified, local candidates in the smart energy industry. Additionally, SEI staff can review applications on you company's behalf. Send job descriptions and application instructions to Will Williams.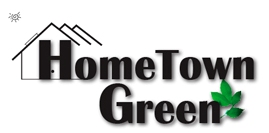 Hometown Green, LLC located in Chester, PA is looking a Sustainable Energy Crew Technician!
The goal of our work is to reduce non-renewable energy use, carbon footprint, and utility bills in homes. We make homes more comfortable, livable, planet friendly, and energy efficient, through insulating, air-sealing, ducting, ventilating, & exterior drainage work.  Crews install insulation, windows, doors, solar attic fans, hatch units, solar heating, solar hot water, solar PV, solar pool heating.
Our field work is physical outside work and/or work in basements and attics and may have an office, and vehicle and equipment care components.  Office duties may include work with internet, Excel and MS Word.  Driving duties and vehicle maintenance duties may be assigned.
Requirements:
5 yr Penn DOT check
High school diploma or GED is preferred.
Show up on time prepared to work.
Ability to drive stick.
Must be able to lift and move objects weighing up to 75 lbs.
General Computer Knowledge is Essential (Email, Word, Excel).
Desire to be part of a team, willingness to step in where needed.
Follow company policies, perform reliably and work safely
Advanced knowledge of materials, tools, building layout, and scheduling
An ability to delegate yet to lead by doing
Ability to cheerfully relate with the customers who pay us.
Attention to detail is a must
Personal and professional patience with process
A realistic outlook on the difficulty of this work
Valid Driver License and an ability to care for a vehicle
Work a Mon – Fri schedule with flexibility to work some weekend hours.
TOBACCO FREE/ SMOKE FREE/ DRUG FREE individuals will be given preference.
Please email resumes to jobs@hometowngreen.net (Phone calls and walk-ins are not accepted!)
Experience helpful, but not required: Landscaping, Solar PV, Solar Hot Water, Geothermal, Masonry, Carpentry, Framing, Ducting, Venting, Drywall, Insulation, Painting, Roofing, Siding, A/C. Plumbing, Heating, Apartment Maintenance, Punch List Work.