Friday, June 7th 2013
SEI is pleased to post job openings from member companies, as a means of effectively reaching qualified, local candidates in the smart energy industry. Additionally, SEI staff can review applications on you company's behalf. Send job descriptions and application instructions to Will Williams.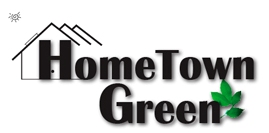 Hometown Green, LLC located in Chester, PA is looking a Social Media, Web Design and Marketing Intern !
The goal of our work is to reduce non-renewable energy use, carbon footprint, and utility bills in homes. We make homes more comfortable, livable, planet friendly, and energy efficient, through insulating, air-sealing, ducting, ventilating, & exterior drainage work.  Crews install insulation, windows, doors, solar attic fans, hatch units, solar heating, solar hot water, solar PV, solar pool heating.
This is an extremely unique opportunity to learn the inner workings of a successful energy auditing and efficiency contracting firm, Hometown Green, LLC, that performs high-quality residential work in an equal opportunity environment.
You will be working within a Sustainable Business which performs energy audits, and does whole house performance work. "Whole house" work includes scientifically sealing a home to levels prescribed by an energy auditor and testing the home with instrumentation to insure compliance with prescriptions.
We are looking for someone with a highly valuable sense on how to approach people and use their knowledge of social media to capture a client. Must be able to rearrange website data, critique, edit and pass along suggestions to the owner for review. This person would have the capability to prioritize projects, be able to adapt to sudden changes and have the ability to take instructions while working independently.
Duties include:
Conceptualize, design, and implement additional marketing techniques/campaigns
Track the success of our various marketing campaigns via data using excel or other similar software
Assist in the design, creation, and marketing of our new website
Maintain and expand our social media presence
Strategize future growth
Candidates should be familiar with:
Extensive Multitasking capabilities
Passion for design, marketing and generating leads.
Adobe Photoshop, Word Press, Jumba, Illustrator and Dreamweaver helpful
Experience editing HTML, CSS, PHP & Javascript
Mail Chimp, Constant Contact or Sales Force
Creativity
Organizational skills
Ambition
Computer literacy
Excellent problem solving skills a must
Business hours are M-F, 9:00 AM to 5:00 PM.
We will work with you to accommodate your schedule.
Hourly rate is $14.00 per hour
Please email resumes to jobs@hometowngreen.net
Phone calls and walk-ins are not accepted!
TOBACCO FREE/ SMOKE FREE/ DRUG FREE individuals will be given preference.
Experience helpful, but not required: EMA, Marketing, SEO, SEM, Web Design, Facebook, Twitter, Pinterst, Instagram, Blog, Blogging, Social Media, Android Apps, iPhone Apps, Apps.