Monday, June 9th 2014
Last week, the US Department of Commerce announced significant new tariffs for Chinese solar imports after accusations of the Chinese government underwriting manufacturing operations were found to be accurate. While this is certainly good news for American manufacturers of solar products, it may raise the price of PV installations for American consumers.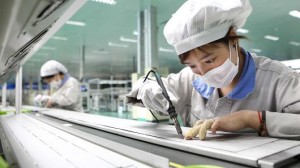 The U.S. Commerce Department announced a new set of duties on Chinese solar products Wednesday, sending American solar stocks like First Solar and SunPower skyrocketing, and China-based Trina Solar and JinkoSolar falling.
The new duties were in response to a petition from SolarWorld, a German solar manufacturer with major operations in the U.S., which sought to eliminate a loophole whereby Beijing-subsidized solar manufacturers avoided previous U.S. rulings by making key parts in Taiwan. SolarWorld argued that those subsidies significantly hurt the U.S. solar manufacturing sector.
"The government-underwritten Chinese solar industry has decimated much of the solar manufacturing industry on several continents, including the Americas," Ben Santarris, strategic affairs director for SolarWorld America, wrote in an email to CNBC last month. "Many U.S. companies have shut down production, costing the jobs of hundreds of Americans."
The Commerce Department's preliminary determination set duties of 35.21 percent on imports of some Wuxi Suntech Power products, 18.56 percent on Trina Solar products and 26.89 percent on other Chinese manufacturers.