Monday, July 21st 2014
SEI is pleased to post job openings from member companies and partners, as a means of effectively reaching qualified, local candidates in the smart energy industry. Additionally, SEI staff can review applications on you company's behalf. If you'd liked to post a Job Alert, send descriptions and application instructions to Will Williams.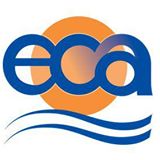 Title: Director of Development
Works Closely With: Executive Director, Program Director and other staff and Board members
Responsibilities:
Development
1. Long range development planning: Determine annual funding priorities with the management team, and dedicate specific funding sources to approach for them.
2. Conduct development activities, including grant writing, contract renewal, and responding to RFPs, including government, foundation, corporate, and organizing individual donor campaigns. Write selected proposals, reports and copy for annual giving
materials.
3. Develop and maintain effective systems of record-keeping for development. Maintain foundation and donor records.
4. Support the aggressive expansion of the ECA donor base. Maintain donor database in Salesforce or its successor.
5. Conduct research for fundraising, proposal development, and public information materials including the Annual Report.
6. Development and implementation of donor campaigns; Plan and support ECA benefits, donor cultivation and other selected events.
7. Grants administration: Reporting for foundation grants and
others as assigned.
Communications
Works with Executive Director and senior staff to update and implement the Communications Plan. Conducts communications activities in order to support development goals; including website content related to development, publishe the e-newsletter, writes and issues press releases; speaks to the press on behalf of the agency. Conducts research related to public information materials, and produces the Annual Report.
Qualifications
Master's Degree in English or Communications plus a minimum of three years' experience in nonprofit fundraising and public relations; excellent communication skills, both written and verbal; strong interpersonal skills; good basic understanding of the energy conservation and renewable energy field and strong organizational skills.
Competitive salary and benefits. ECA is an equal opportunity employer. Send resume and writing sample to carols@ecasavesenergy.org by 8/29/2014.