Thursday, July 10th 2015
Advances in wind technology and engineering are making wind power viable in areas previously thought to be inaccessible. What does the future hold for wind?
From the Christian Science Monitor: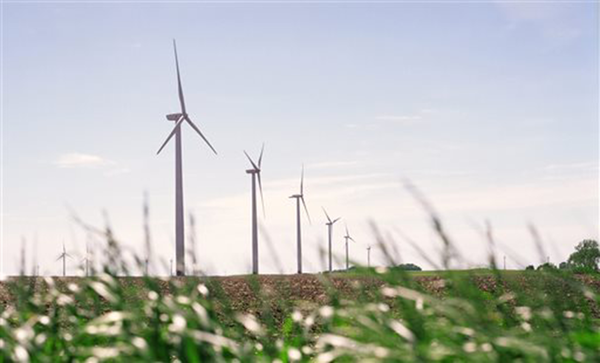 On a vast tract of old North Carolina farmland, crews are getting ready to build something the South has never seen: a commercial-scale wind energy farm.
The $600 million project by Spanish developer Iberdrola Renewables LLC will put 102 turbines on 22,000 acres near the coastal community of Elizabeth City, with plans to add about 50 more. Once up and running, it could generate about 204 megawatts, or enough electricity to power about 60,000 homes.
It would be the first large onshore wind farm in a region with light, fluctuating winds that has long been a dead zone for wind power.
After a years-long regulatory process that once looked to have doomed the plan, Iberdrola spokesman Paul Copleman told The Associated Press that construction is to begin in about a month.
Right now, there's not a spark of electricity generated from wind in nine states across the Southeast from Arkansas to Florida, according to data from the American Wind Energy Association, an industry trade group.
But taller towers and bigger turbines are unlocking new potential in the South, according to the US Department of Energy, and the industry is already looking to invest.
And with the electricity system in the region undergoing a period of change as coal plants are phased out, some experts believe the door is open for renewables like wind.
Federal energy researchers have found stronger winds at higher elevations that can be tapped by new towers and bigger rotor blades. New federal maps of onshore wind flows at higher elevations than were previously available indicate that this new technology significantly increases the areas that wind can thrive, especially in the Southeast.
"If you go higher, the wind is better," said Jose Zayas, director of the Wind and Water Power Technologies Office at the Department of Energy. "The question is how you get there responsibly and economically."
The average tower height now in the US is about 260 feet; the new technology allows turbines to mine air at 460 feet.
From the Christian Science Monitor: