Monday, August 10th 2015
We're thrilled to see Radnor-based Community Energy as recognized by Keystone Edge as a creator of high-quality green jobs!
From KeystoneEdge.com: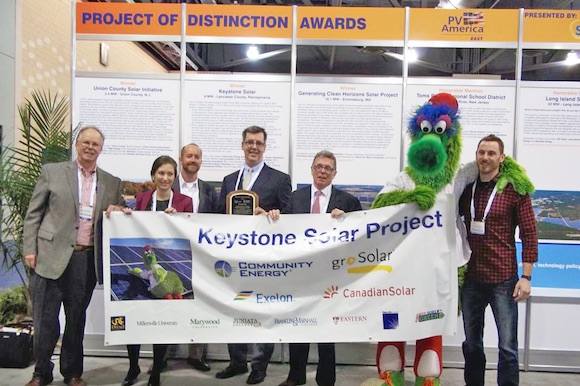 Some of the highest paying and most exciting jobs being created in the current economy are in the areas of high technology, renewable energy and medical devices. Fortunately, those are also sectors experiencing propulsive growth in Pennsylvania. Whether the companies are startups or long-established enterprises, these employers are driving the demand for an educated, tech-savvy workforce.
We talked to three companies from across the state to find out exactly how they create those high-value jobs. All are Ben Franklin Technology Partners portfolio companies and all hope to employ Pennsylvanians for years to come.
Community Energy Inc.
Founded in 1999 by R. Brent Alderfer, CEO, and Eric Blank, Executive Vice President, Community Energy Inc. (CEI) initially developed a market for wind energy. In 2006, the partners sold the company to Iberdrola Renewables of Spain, the largest renewable energy company in the world. But in 2009, they bought it back and turned their attention to solar energy development.
According to Tom Tuffey, the company's vice president of project services, as of this year CEI has produced an estimated 350 megawatts of solar energy; by the end of next year it will be close to 700 megawatts — roughly the amount produced by a small nuclear power plant (five megawatts is enough for about 2,000 people).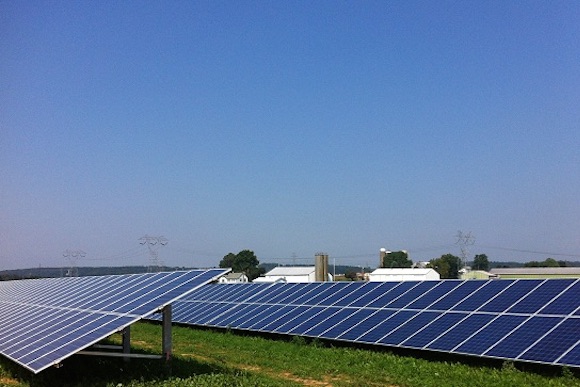 CEI has built utility grade solar projects large and small all over the country; they are set to begin a 120-megawatt 1,000-acre project in Colorado, which will be the largest of its kind east of the Rocky Mountains.
The current staff numbers about three dozen, all professionals ranging in age from 30s to late 60s, including engineers, financial experts, attorneys and office staff. The company, which has received support from Ben Franklin Technology Partners of Southeastern PA, contracts with EPC (engineering procurement in construction) firms to do the actual building of the projects, which usually involves 60 or more tradespeople for three to four months.
According to Tuffey, the company recently hired someone to staff the trading desk — they keep an eye on the current prices of renewable energy — and just started a new engineer last week. Prior to that, CEI hired a senior developer to oversee the projects, from acquiring land to interconnecting with the power grid, a complex process.
"We're probably the leading solar developer on the East Coast," he says. "To find people with the depth of experience we require is a challenge, but we're very well known in the industry, so people also come our way unsolicited. Ours is a very narrow niche world and we're a well known entity in that world."
He adds that there isn't much turnover — people seem to enjoy working at CEI.
"We're hot now, so people like a company that's doing well," explains Tuffey. "And everyone has access to the management team."
Read more at KeystoneEdge.com…