Thursday, August 6th 2015
SEI is pleased to post job openings from member companies and partners, as a means of effectively reaching qualified, local candidates in the smart energy industry. Additionally, SEI staff can review applications on you company's behalf. If you'd liked to post a Job Alert, send descriptions and application instructions to Will Williams.
Description: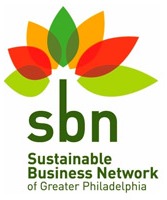 The Sustainable Business Network of Greater Philadelphia (SBN) is a non-profit membership organization for locally-owned businesses committed to using their businesses not just to generate profit, but to make positive impacts on people and the environment. Our mission is to transform the Philadelphia region's economy into one that is green, thriving, and socially-just, by advancing and supporting a growing base of local businesses, and educating policy-makers and the general public. Key to SBN achieving its mission is its pursuit of public policy that will create a sustainable economy. To this end, SBN seeks a staff person to lead its policy and advocacy activities.
SBN's Policy and Advocacy Manager will build on and grow recent policy gains made by SBN, namely, related to the Good Economy Challenge (GEC), a 5-point policy campaign spearheaded by the organization during Philadelphia's 2015 primary election. Throughout the primary, SBN communicated with mayoral and council candidates, lent its ideas to the platforms of other powerful coalitions and organizations, hosted a mayoral forum, and gained early interest in legislation/programming around multiple areas of the platform. The Policy and Advocacy Manager will continue this momentum by engaging members in the campaign, mobilizing and building support amongst SBN's organizational allies, and working with legislators and Philadelphia's next mayoral administration to implement our recommended policies and programs. Beyond moving the GEC forward, the Policy and Advocacy Manager will work to keep SBN responsive to and engaged in other policy discussions (at both a state and local level) pertinent to building a sustainable economy, and will assist SBN's Executive Director to develop systems and processes consistent with the policy and advocacy goals stated in SBN's recent strategic plan.
A newly-created position, this is an excellent opportunity for someone seeking to make an impact on sustainable business policy, while building a strong policy function within a growing organization. Desired skills and qualifications are listed below, along with the primary duties of the position.
Skills and Qualifications:
The ideal candidate has the following skills and qualifications:
Undergraduate degree in public policy, government, environmental policy, urban planning, or related fields.

Graduate degree preferred, but not required.

Five years' minimum work experience, with demonstrated success in project planning and execution; additional years' experience welcomed.

Experience with electoral or advocacy campaigns and/or grassroots organizing.

Prior experience in leading a team or project to a successful outcome.

Superior communications skills, including written, verbal, and presentation.

Demonstrated interest in government and policy.

Knowledge of the legislative process.

Excellent critical thinking and research skills.

Ability to foster relationships with members and organizational partners.

Self-motivated; able to work independently and balance multiple tasks.

Works well in a team.

Commitment to SBN's values and mission, as well as an understanding of policy related to sustainability and local economies.
Responsibilities:
Conducting outreach to and working with the incoming administration and councilmembers to implement legislative and programmatic recommendations related to the GEC.

Work with the Executive Director and program staff to achieve policy gains and visibility related to the SBN Good Economy Challenge, advocacy goals related to SBN's Green Stormwater Infrastructure Partners (GSI Partners) initiative, and other pertinent areas of sustainable business policy on both state and local levels.

Staff and administer SBN's Policy Committee, as well as the GSI Partners Advocacy Committee.

Engage SBN's members in its policy efforts, through committees and one-on-one interactions.

Conduct research and write policy briefs that will keep SBN's staff and members informed of relevant city, regional, and state policy happenings and identify opportunities for SBN to be both proactive and reactive.

Deepen relationships formed with organizational endorsers of the Good Economy Challenge, while also attracting new endorsements.

Draft policies and legislation proposals designed to meet SBN's specified objectives.

Launch an advocacy communication strategy that includes:Other related policy activities, as identified and necessary.

A regular e-communication to keep members, partners, and other stakeholders engaged and up to date on relevant policy issues and our progress on the Good Economy Challenge.
Case studies and stories targeted to members, policy-makers, and the public to personalize SBN's message.
Op-eds and opinion pieces.
Reporting:
The Policy and Advocacy Manager reports to the Executive Director.
Compensation:
This is a full-time salaried position. Compensation will be low to mid $40K's, based on experience, plus benefits.