Monday September 15th, 2014
From The Atlantic's Citylab: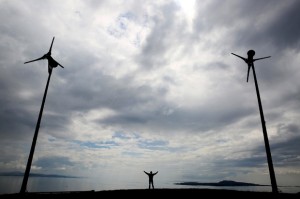 It's easy for people to say they support renewable energy. But if their eagerness to be green meant spending more money, would they really?
More than 1,600 Americans were asked just that in the Atlantic Media/Siemens State of the City Poll—as well as a few other questions about energy use—and their responses show that there's a significant divide when it comes to a willingness to pay higher costs for a more sustainable power supply. It turns out the most die-hard fans of kicking fossil fuels can be found, perhaps in no great surprise, among the youngest Americans, the most educated, and those who identify as Democrats.