Originally Published by The Sustainable Energy Fund
The Sustainable Energy Fund honored world renowned solar energy expert Ron Celentano with the Epstein Award, which recognizes those who have made major contributions toward building a sustainable energy future.
The lifetime achievement award was presented at Energypath 2016, Pennsylvania's largest sustainable energy conference, on July 28.
Throughout his career Celentano has worked to secure a sustainable energy future across the United States, Central America and Africa.
"For more than four decades, Ron has built an illustrious career and dedicated himself to the development and installation of sustainable energy technologies and practices," John Costlow, president and CEO of Sustainable Energy Fund said. "Ron is a relentless advocate for a sustainable energy future. He continues to provide his expertise at some of the highest levels of government, and has trained hundreds of industry professionals. His receipt of the Epstein Award is well deserved, and we thank him for his contributions."
Celentano, who began his career in the solar thermal field in the mid-1970s, began designing and installing solar photovoltaic technologies in 1996, when he also founded Celentano Energy Services.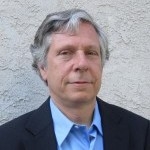 As a representative to the Mid-Atlantic Demand Resource Initiative, his work has served as a resource for sustainable energy rules and practices in Pennsylvania, New Jersey, Delaware, Maryland and the District of Columbia.
He also served on Gov. Rendell's Solar Working Group from 2008 to 2010. Celentano has designed several solar energy systems for applications in Belize, Togo and Gambia.
"I've been intrigued with solar energy as long as I can remember, and I've been working in this field for most of my profession career," Celentano said.  "So much of that time included countless hours advocating to minimize the barriers for implementing and utilizing this enormous renewable source of energy.  In light of that, I'm humbly honored to receive the Epstein Award, and look forward to increasing the use of solar energy resources in our effort to achieve a sustainable energy future."