Thursday, July 25th
SEI is pleased to post job openings from member companies and partners, as a means of effectively reaching qualified, local candidates in the smart energy industry. Additionally, SEI staff can review applications on you company's behalf. If you'd liked to post a Job Alert, send descriptions and application instructions to Will Williams.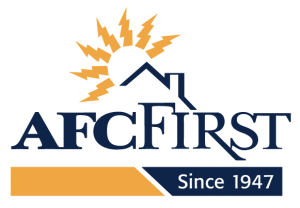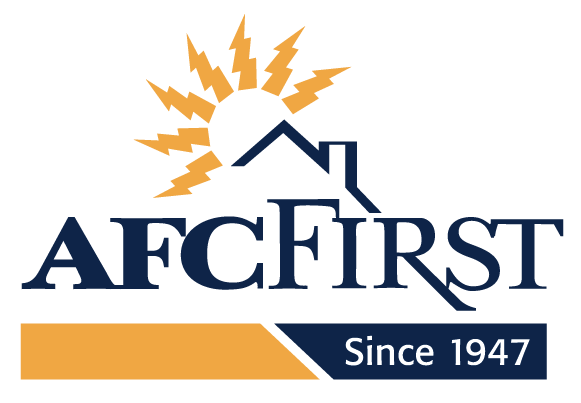 AFC First Financial Corporation, a Lehigh Valley, PA – based private financial institution which specializes in consumer lending and program management for residential energy efficiency projects nationwide, is looking for a talented, detail-oriented and upbeat leader for the position of Director of Production.
The ideal candidate has solid experience in process, production and customer service who has demonstrated success in directing and managing a team of professionals and can apply this expertise in providing consumer loans and other services to homeowners via relationships with contractors, utilities and others.
The primary goal is to deliver an exceptional service experience to contractors and consumers in a consistent and timely fashion.
AFC First, founded in 1947, is the administrator of state and utility energy efficiency programs nationwide, in partnership with over 6,000 contractors. Programs include Pennsylvania's Keystone Home Energy Loan Program, Efficiency Maine, Illinois Energy Loan, Connecticut Solar Lease Program and the national EnergyLoan and HUD Power Saver programs. It is a team-oriented, collaborative company environment with direct access to executive management.
Job Overview:
• Leadership position responsible for the effective operation of a central Lending Production Office, with functions including loan origination/processing/closing in an automated environment, production and supervision/motivation of assigned staff. Works as part of a team establishing and maintaining contractor, sponsor and customer relationships and develops a high quality, high production lending operation.
• Ability to work as part of a team, to build and maintain a culture of exceptional customer service, manage production flow within established deadlines, manage to error-free quality standards, and motivate and coach employees to be their best are essential components of the position.
• Responsible for meeting established loan processing timelines and quality targets. Maintains a high volume and quality loan production operation. Reviews and analyzes the effectiveness of the programs, recommends change as needed, and works as part of the implementation team.
• Works with the Senior Credit Officer to ensure that loan decisions are within established credit matrices appropriate to the loan type.
• Monitors activity for compliance and assures appropriate records are maintained. Ensures compliance for all lending procedures including bank and/or regulatory procedures, policies, requirements, laws, rules, and/or regulations. Ensures compliance with company policies and procedures, and makes suggestions for improvements to procedures.
• Ensures that all interactions with customers, sponsors and contractors meet world class customer service standards. Acts as a role model for these interactions.
• Assures that Energy Lending Specialists are properly trained, evaluated and scheduled to appropriately meet work load and production requirements. Delegates authority effectively and develops a cohesive production team.
• Provides training, guidance and supervision for staff and origination partners.
• Other duties as assigned as part of a dynamic and growing company with a reputation for integrity and excellence since 1947.
This position is a key part of AFC team. You will work closely with senior management and be involved in the project planning and implementation processes. The position is based at AFC First's headquarters in the AFC First Energy Center on Brookside Road in West Allentown/ Lower Macungie Township.
Technical Skills and Experience:
• Bachelor's Degree or equivalent.
• Minimum five years experience in a management position, preferably in a financial environment, with a demonstrated track record of achievement.
• Strong management, leadership, coaching and mentoring skills to effectively develop, challenge and motivate staff.
• Exceptional commitment to world-class customer service.
• Strong verbal and written communication skills.
• Exceptional interpersonal, organizational and teamwork skills.
• Ability to prioritize and meet deadlines.
• Ability to use standard Microsoft Office applications, and an ability to quickly learn new IT platforms and technology.
• General knowledge of the lending process and secondary market loan deliveries, and compliance regulations regarding same is a plus.
• Available to work regular hours Monday through Friday plus evenings & weekends as necessary.
Full time, salaried position. Compensation DOE.
Please submit resumes to John M. Hayes, President