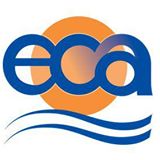 This is an exciting time for the Energy Coordinating Agency and they have a number of employment opportunities available. The Energy Coordinating Agency (ECA) is a nonprofit, 501 (c) 3 organization dedicated to helping people conserve energy and to promoting a sustainable and socially equitable energy future. ECA's conservation services prevent the emission of over 8,000 tons of greenhouse gas emissions every year. ECA is registered as an ISO 9001:2008 company.Director of Conservation Services

ECA is hiring a highly skilled, experienced individual to manage its energy conservation department. This key position oversees the day to day operations of utility and publicly funded programs including: the Weatherization Assistance Program, Philadelphia Gas Works Programs, PECO Smart House Call, EnergyFIT Philly and other related programs. The Director supervises field and office staff responsible for intake, scheduling, auditing, installation, client education and inspection; plans and oversees staff training; recruits subcontractors and oversees selection and administration of subcontracts; and insures the quality and productivity of ECA's conservation services work.
Click here to download full job description.

Payroll and Human Resources Coordinator

ECA is hiring a talented, well organized individual for the position of Payroll and Human Resource Coordinator. This position is responsible for payroll processing, timesheet review, benefits administration, new hire on-boarding, paid time off tracking, and all employee payroll related questions. The Coordinator will be responsible for relationships with all third parties including Workers Compensation, Unemployment, and other payroll related inquiries. The updating of the employee manual and enforcement of its policies will be part of this position's job functions.
Click here to download full job description.

Home Energy Auditor

ECA is seeking a qualified individual for the position of Home Energy Auditor. The Auditor will be responsible for auditing homes according to BPI protocols, installing selected measures, and educating residents on how to save energy in their home. Qualified candidates are well organized, punctual, friendly, have a thorough knowledge of building science and are proficient with IT and databases. At least two years related experience and BPI certification preferred.
Click here to download the full job description.