Wednesday, October 22nd 2014
From the AP, via PennLive.com: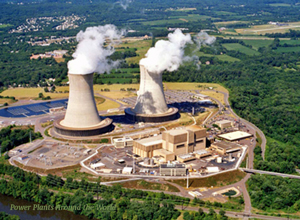 The Nuclear Regulatory Commission has extended the operating licenses of both units at a suburban Philadelphia nuclear plant for an additional 20 years.
The new licenses for the Limerick Generating Station in Montgomery County will now run until October 2044 for Unit One and until June 2049 for Unit Two.
Exelon says the plant generates 2,345 megawatts of electricity, enough power for roughly two million homes.
Read more at PennLive.com